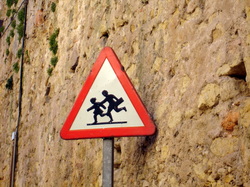 My neighbor told me the other day that she couldn't run anymore because her hip hurts because she is getting old. Her statement sparked a question: why is it that we seem to lose skill as we get older? I mean, as babies we are terrible at doing pretty much everything and then somehow, we ggetot better. Wouldn't you think that we would just continue to get better as we age instead of slowly losing the ability to do all sorts of things we love, like running? The answer most people offer is simply, "wear and tear," using ourselves up over time. From this perspective, your ability to run is like a piece of furniture, after so many years of use, it is going to break. This is not only depressing… its down-right wrong!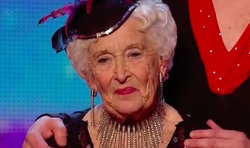 Click
here
to see someone prove folks can do amazing things well into their 80s and 90s:
So, why do some people get better with age and some people lose ability and how can YOU be one of the people who continues being able to dance the tango at 80 and run when you are 90?
The truth is you are going to stop running (dancing, climbing stairs, playing with your children or grandchildren) if it hurts, and maybe you should. Pain is a reliable indication that something is wrong. But you are not a couch ready for the trash, rather you are a beloved (now grown-up) child in need of nurturing. It isn't necessarily the running that is the problem, generally it is the how you are runing. To turn this around you don't need new running techniques you need new
learning
techniques. Spend some time exploring,
with curiosity
, the fundamental building blocks of human movement: bending from side to side, folding and extending, and twisting and breathing… It is hard to change your habits of doing something, while you are performing. So take some time out of your day and dedicate it to exploring (like a child) what it is like to fold and bend and arch and reach and push and slide and, well anything you can think of... without any particular goal in mind. This is the sort of thing that I do with my clients. We create a safe place to play with the components of movement so that when we go back to doing the things we love we have more information about the details...
Developing a habit of playful exploration around your movement options supplies your nervous system with a sensory-rich, detailed and highly accurate image of yourself including both the "how" and the "what" of your movement. This multi-layered approach to understanding your movement allows you to make spontaneous choices appropriate in each moment, keeping you safer, healthier and boosts your longevity.
Here are some ideas for supporting yourself as you grow a sustaining habit of curiosity:
Be gentle with yourself…
…
it is really hard to learn new skills when being scrutinized by a harsh critic!
Go slowly...
…it is hard to read the warning signs if you are roaring down the highway!
Do just the beginning…
…your nervous system has the whole thing figured out by the time you start moving so if it isn't smooth and easy to start with it is not going to get any easier!
It is about the process not the goal…
…overly focusing on the end point and you are likely to miss vital clues along the way (plus maybe where you think you are going isn't where you really want to go and you want to reserve the option to change your mind)
Be persistent but not insistent...
…take breaks, let your mind wander and then come back to it… remember you are doing this so that you can run when you are 90, you've got the rest of your life to figure it out, there is no rush!