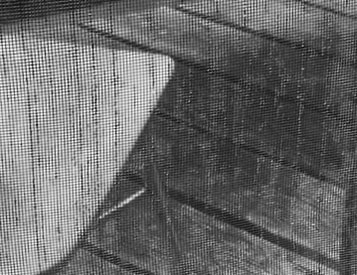 I was thinking about an experience from Halloween this year. I love halloween as I get to roam around dressed as silly as I often feel; my outfit matching my attitude. As I turned the corner I noticed a toddler standing next to her mother, crying, inconsolably. When she saw me dressed with such unexpected panache she simply had to stop crying and check me out. I could only imagine what was going on in her little brain, trying to figure out why I was dressed so differently than other people… And it hit me so clearly in that moment:
curiosity is greater than misery!
Being presented with something unexpected forces us to think, to struggle a little to make sense of something… our minds are called into play where they were more than likely running on auto-pilot. It is a beautiful and special moment when we are called to actually pay attention to something rather than simply gloss over things as expected. And here is the really wonderful part for those of us concerned with continuing to run well into our later years: curiosity is something you can consciously cultivate… you don't have to wait for the cognitive dissonance to hit you over the head. You can use your curiosity to help you manage your pain.
Lets try it out… you can do this anywhere you are running, working, doing dishes, riding the bus, commuting in your car (you get the idea).
Without changing it take a moment to notice your breathing -- is that even possible?
What do you notice first?
Do you notice something different on your second breath?
Maybe there is a coolness or a warmth as the air passes moves through your nose, mouth or throat.
Maybe you feel movement in your chest or belly or shoulders or someplace else.
When you start to notice your breathing do you change it? Does it get deeper, calmer more steady?
Can you find something you didn't know before about what you do when you breath?